So there are a couple new Chinese pens being talked about that Dr. Inkenstein has had the misfortune, err, good luck, to stumble upon. After swearing off pen purchases.
You can see just how long THAT lasted.

Here's the Jinhao 992 with a quick test using Noodler's 41 Brown and absolutely no flushing of the pen, which is how we do things around here. I also forgot the model number of this pen. It's not written anywhere that I noticed.

On this paper, with this ink, it writes a wet medium-fine line that was almost too thick for sketching. By contrast, the Delikes I also just got, which are Chinese homages to the Sailor Sapporo, write a needle-fine line.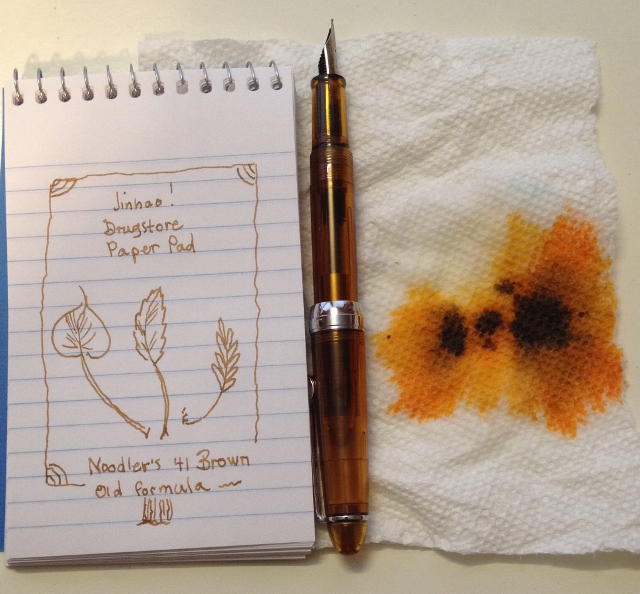 The 992 is a good size, light in weight, and posts well. Ideal for Dr. Inkenstein's particular needs.
The second Jinhao 992 is blue, and I filled it with Dromgoole's dark-dark-gray USS Texas. Which is apparently a very wet ink, and as these are very wet pens, the result was like an oil spill. USS Texas was quickly decanted, and the pen refilled with my very dry custom mix of Minato-no-Burushii.
(A possible head-to-head with this blue 992 and one of the Delikes is bewing.)
Dr. Inkenstein likes these! Maybe I should have gotten more.